ACADEMICS
NORTHWEST CHRISTIAN ACADEMY
---
Equip. Empower. Inspire.
Northwest Christian Academy is committed to a program that inspires students to pursue excellence in moral character, academics and servant leadership to others. We view our school as a quality educational program, as well as a ministry to build strong relationships with Jesus Christ. Prayer is powerful and we ask for your prayers to support our staff as we work faithfully to make a positive impact in each student's life.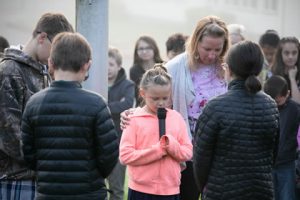 ELEMENTARY— GRADES K-6
At NCA, children benefit from an atmosphere that holds truth in the highest esteem and helps children to think and reason thoroughly. Our partnership with parents cultivates excellence in character, intellect, and physical well-being in meeting the needs of each child.
We hold to excellence in academic programs, and our classroom teachers are state certified.
NCA offers:
Full-day kindergarten program
Small class sizes
A secure facility with key card entry
Weekly chapel services
Daily prayer and Bible instruction
Music, PE, and Art specialists
On-site before and after-school care
On-site cafeteria offering hot, nutritious meals
Full-service library
Full-size multi-purpose gymnasium with rock wall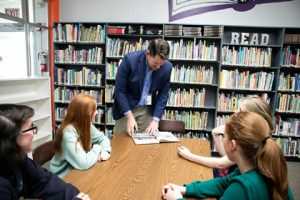 JUNIOR HIGH — GRADES 7-8
In addition to the benefits of the elementary school, the junior high program is comprised of 7th and 8th grades and bridges the transition from the homeroom-based model of the elementary program to the pre-college atmosphere of high school.
The junior high program emphasizes learning the basic skills of each discipline as well as critical thinking, decision-making, and interpersonal relations. The curriculum for this age group allows for the individuality of each student, while emphasizing the acquisition of academic knowledge and life skills. Students learn to frame the appropriate questions, to find the information when they need it, to be life-long learners, and to allow them to participate actively in the exciting age of information.