ACADEMICS
NORTHWEST CHRISTIAN HIGH SCHOOL
---
"Developing Christian Leaders" is more than a slogan at Northwest Christian High School–it's what we do. It is the mission of NCHS to assist the family by providing a Christ-centered, Bible-based education that inspires each student to pursue excellence in moral character, academics, and servant leadership.
AP AND CONCURRENT CREDIT COURSES
AVERAGE COMBINED SCHOLARSHIP AMOUNT GRADUATES EARN
GRADUATES WHO GO ON TO UNIVERSITIES & COLLEGES
INSPIRE
At NCHS, there is a niche for every student. Whether it's theater, athletics, Writing Club, engineering, Knowledge Bowl, or any number of other topics, we encourage deeper exploration of current areas of interest, as well as inspire students to seek new curiosities.
SUPPORT
We strive to meet each student's unique needs where they are today—whether that be building skills in math, reading, and writing, or study skills and organization. Many faculty members hold advanced degrees in the areas in which they teach and are prepared to help each student reach his or her God-given potential.
EQUIP
92% of our students go on to college and university after graduation. We spend four years guiding them through the process for what comes next. From AP classes to earning college credit right here on our campus, students will lay the groundwork for their future.
SPIRITUAL LIFE
Spiritual formation at NCHS is integrated in everything we do and encourages active student participation. High school students gather for Chapel once a week, which is an opportunity for our student band to lead in song and worship prior to an applicable message from a staff member or special speaker. In addition, students meet in small groups 1-2 times per month during the school year.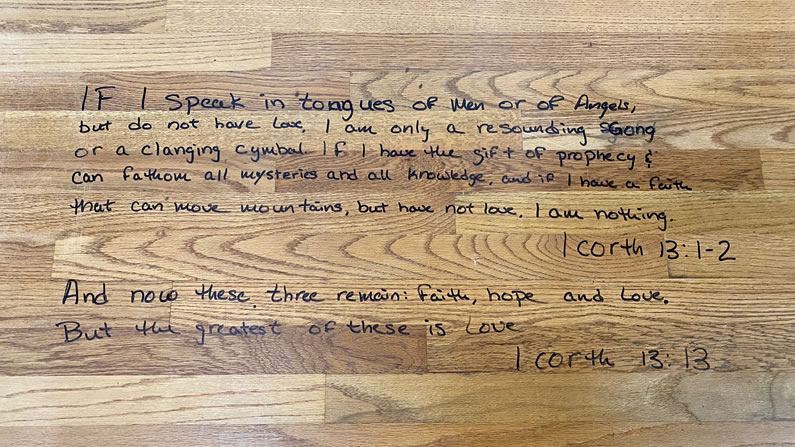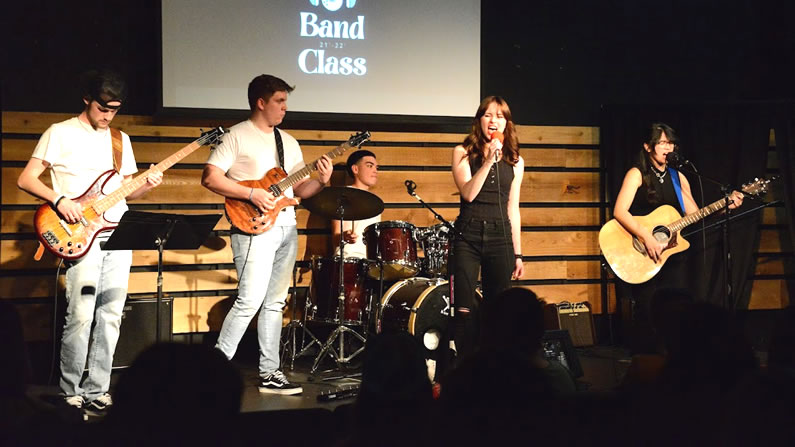 "Whether a student writes a beautiful piece of poetry, solves a challenging equation, creates a complex engineering project, performs on stage, or engages in an uplifting conversation with a peer, I view it as the student living out what it means to reflect God's image."
—Mr. Snyder, NCHS Principal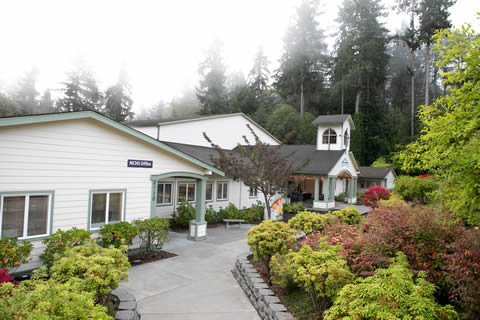 ADVANCED PLACEMENT
Because they are introductory college courses, Advanced Placement classes can be challenging. They are fast-paced, cover more material than regular classes, and require independent work such as research and analysis. Getting a dose of a college-level curriculum early on could ease your transition from high school student to college student. AP exams are held every May and are scored on a scale from 1–5. If your college accepts AP credit, a score of a 3 or higher could allow you to earn college credits without paying college tuition. While AP classes can strengthen your college application, the number of advanced courses you choose to take should depend on your academic interests and time in your schedule.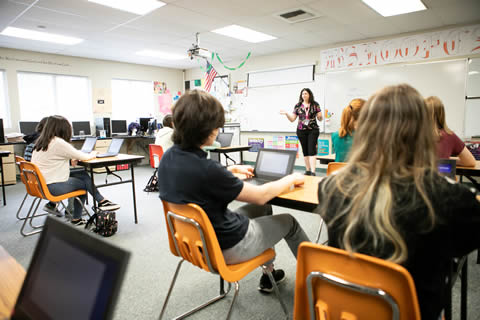 CONCURRENT CREDIT
NCHS is pleased to offer certain classes for concurrent credit. These are college level courses taught by NCHS teachers, and they count for both college and high school credits. The cost of a concurrent credit course is significantly lower than the cost of college tuition. As college level courses, concurrent credit classes are more challenging than the typical high school courses.
Completing classes for concurrent credit is one way to smooth the transition from high school to higher education, as it lets students experience a bit of college rigor while still finishing high school. Concurrent courses may also offer an accelerated path to college and careers by potentially shortening the time spent by a student in college.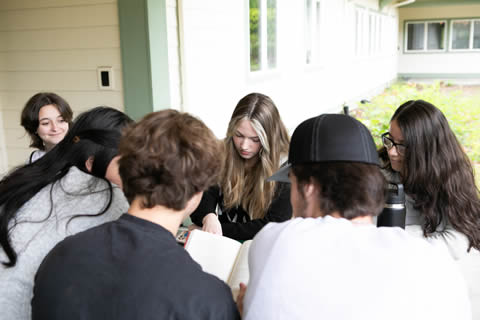 ENRICHMENT
Clubs and activities are an important part of our student life at NCHS because they enhance engagement in learning and foster growth in peer-to-peer relationships. Students are offered the following: ASB Leadership, Knowledge Bowl, Powerlifting, SAT Study Group, Writing Club, and Theater. In addition, our student leadership class helps plan school dances and social events throughout the school year.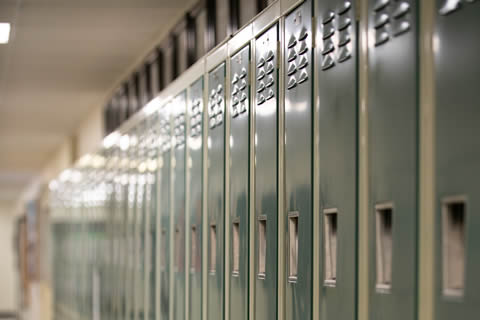 ADVISORY
All incoming students are placed into an advisory group with a faculty advisor. The purpose of these groups is for students and their advisors to build a relationship over their four-year experience. Students set goals and begin building their portfolio required for "NCHS and Beyond." Finally, these groups also plan and execute fundraising for their senior trip.
Northwest Christian High School is fully approved by the Office of the Superintendent of Public Instruction (OSPI), meeting all requirements for academic excellence at the high school level. NCHS is also a member of the Association of Christian School International (ACSI).