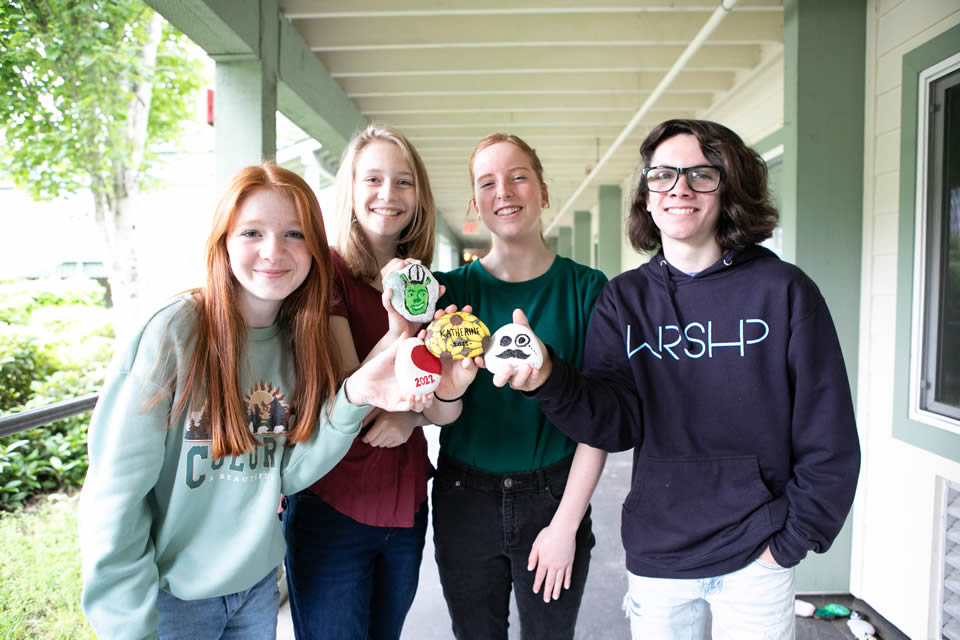 Thank you for your interest in Northwest Christian Schools of Lacey. We understand it is an important decision to select the right Christian education for your child and consider it an honor that you have chosen to learn more about NCS.
Open Enrollment for the 2024-25 school year begins January 29th. More Information available in mid-January.
2023-24 Enrollment: Classes at some grade levels are full or nearly full. Waiting lists may apply and the application fee is nonrefundable. Please contcact the admission office for availablility. 
NCS Admissions Philosophy:
Northwest Christian Schools of Lacey does not discriminate in the admission of students based on race, color, gender, national origin, or disability as required by federal and state laws (to the extent applicable to the School). The School complies with all federal and state disability laws as applicable to the School. The School reserves the right to select and dismiss students on the basis of the student's academic performance, commitment to the mission and purposes of the School, lifestyle choices, as well as other considerations deemed appropriate in the sole discretion of the School.
Where to find more information:
NCS Admissions Office
4706 Park Center Ave NE
Lacey, WA 98516
360-493-2223, ext. 209
admissions@ncslacey.org
STEP 1: TOUR
We encourage you to tour our campus and meet with an administrator prior to submitting an application.
STEP 2: APPLY
Create an Account through our online application process and submit a new student application. Below is a checklist of required items needed to complete the online application. A $25 non-refundable application fee will be collected upon submission of the online forms.
REQUIRED
Birth Certificate

—

all applicants
Most recent report card or transcript

— 1st-12th grade applicants

Two full years for 2nd-12th applicants

Principal & Teacher Referrals — name and email address entered on the application

Principal — 4th-12th applicants

Teacher — 1st-12th applicants

Homeschool applicants must provide two non-family member personal references

Most recent standardized academic achievement test — 3rd-12th applicants

Student Questionnaire — 7th-12th applicants

Preschool Information Sheet — preschool-prekindergarten applicants
IF APPLICABLE
IEP documentation, current and past

— all applicants

504 documentation, current and past — all applicants
Applications will not be processed unless all required information is submitted.
If you are experiencing difficulty uploading the required supplemental forms, please email them to admissions@ncslacey.org, or drop them by our admissions office.
Application and enrollment fees are non-refundable.
STEP 3: ASSESSMENT, INTERVIEW, AND REVIEW
Applicants will be contacted to set up the following:
REQUIRED
Assessment

—

K-8th applicants
Student Interview

— 5th-8th applicants

Family Interview

—9th-12th applicants
In some cases, applicants may be contacted for a parent interview with a member of our admissions team.
Our admissions team will then review the applicants and they will be notified via email of their application status.
Accepted:

Applicant meets the admissions criteria for Northwest Christian Schools of Lacey and enrollment will be offered.

Candidate Wait Pool:

Applicant meets the admissions criteria of Northwest Christian Schools of Lacey, but the number of qualified applicants exceeds class capacity. If/when openings in a class occur, a qualified applicant will be selected from the candidate wait pool and offered enrollment. Those we are unable to accommodate are encouraged to apply for enrollment the following year.

Non-Acceptance: Applicant does not meet the Northwest Christian Schools of Lacey admissions criteria and enrollment will not be offered.
We encourage you to apply early, as space is limited. Applications and enrollment will continue on a rolling basis throughout the year until full enrollment is achieved.
STEP 4: NOTIFICATION AND ENROLLMENT
Accepted applicants will receive email notification to complete the enrollment process. Enrollment packets should be completed and submitted within a week of notification to secure applicant's spot on the roster.
The enrollment offer email will walk you through steps to set up your FACTS Family Portal account and locate your applicant's enrollment packet. The checklist below provides a list of required items needed to complete the online enrollment. Your non-refundable enrollment fee will be collected when submitting your online enrollment packet.
REQUIRED
Submit the following by uploading to your FACTS enrollment application or by submitting directly to the admissions office:
IF APPLICABLE
Parenting plan/custodial documentation (if applicable on or before school begins in the fall)
Once your enrollment information is completed and the enrollment/registration fee has been paid, the student will be officially placed on the roster for the 2023-2024 school year.
Non-Discrimination Policy
Northwest Christian Schools of Lacey, also known as Northwest Christian Preschool, Northwest Christian Academy, and Northwest Christian High School, admits students of any race, color, national, and ethnic origin to all the rights, privileges, programs, and activities generally accorded or made available to its students. The school does not discriminate on the basis of race in administration of its educational policies, admissions policies, scholarship and grant programs, and athletic and other school administered programs.