WHO WE ARE
---
It is because of parents, dedicated staff, and members of the community who answered a call from the Lord to build a Christian school in Thurston County that our school has been serving families for more than 40 years. We now have second generation students enrolled on our campus and believe our campus will continue to serve our community for years to come. To fully understand our mission, our values, who we are, and where we are going, please read Our History.
THREE SCHOOLS : ONE CAMPUS
Northwest Christian Preschool
Northwest Christian Preschool is committed to a program that partners with parents in training up their children in the way of the Lord, introducing core values and morals while inspiring spiritual, physical, intellectual, social, and emotional growth. Our goals are to equip your children with a sound spiritual and academic foundation preparing them for a smooth transition into kindergarten.
Northwest Christian Academy
Northwest Christian Academy is committed to a program that inspires students to pursue excellence in moral character, academics and servant leadership to others. We view our school as a quality educational program, as well as a ministry to build strong relationships with Jesus Christ. Prayer is powerful and we ask for your prayers to support our staff throughout the school year as we work faithfully to make a positive impact in each student's life.
Northwest Christian High School
"Developing Christian Leaders" is more than a slogan at NCHS—it's what we do. It is our mission to assist the family by providing a Christ-centered, Bible-based education that inspires each student to pursue excellence. We provide opportunities for students to practice being followers of Jesus Christ in all domains of life (e.g., academics, spiritual life, worldview formation, compassionate outreach).
The mission of Northwest Christian Schools is to provide a Christ-centered environment with a superior education that prepares students to have a positive impact in our world for Him.
Northwest Christian Schools will be an innovative leader in Christian education, empowering students to achieve their fullest individual potential.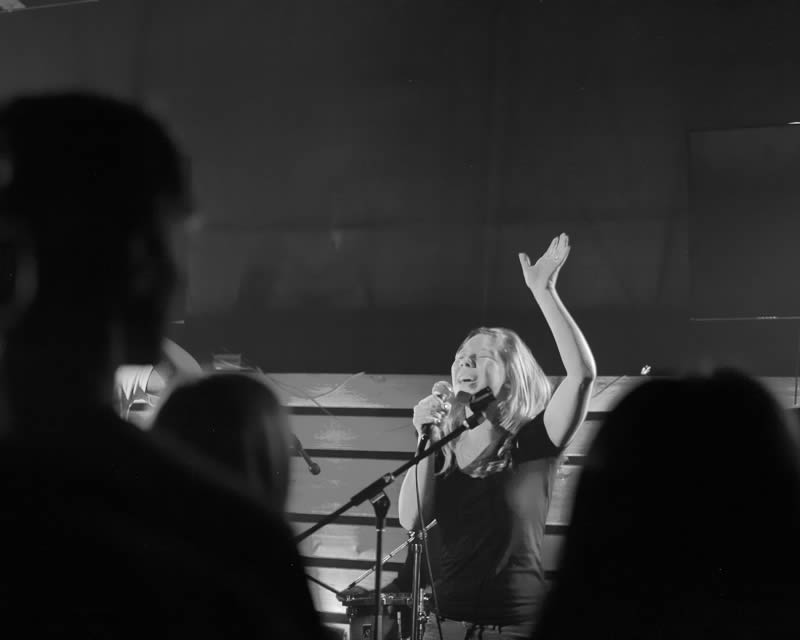 OUR CORE VALUES
TRANSPARENCY : RESPECT : INTEGRITY : TRUST : EXCELLENCE : COLLABORATION
(TRITEC)
TRANSPARENCY
In order to build and maintain trust, to preserve unity, and to honor all stakeholders, we commit to being transparent in our values, policies, and use of resources (Jn. 4:24; Eph. 4:25).
RESPECT
Each individual has been created by God and bears the image of the Father. We believe all people are deserving of our respect. We also know that respect can be lost and is a virtue that must be earned. We will model to our students how to show respect and act respectfully (Gen. 1:27; Rom. 12:10; Rom. 13:7; Phil 2:3-4; I Pet. 2:17).
INTEGRITY
We will operate our school with integrity. We will show ourselves to be different and live and work by a higher standard (Prov. 10:9; Prov. 28:6; Titus 2:7). We will consistently set the bar high, emphasizing the importance of integrity to our students.
TRUST
We understand trust is earned and is foundational to all successful relationships. We will work to establish and preserve the trust of our faculty, parents, students and community (Prov. 11:13). We will strive to develop students who are worthy of trust.
EXCELLENCE
We will not settle for mediocrity and we will always strive to improve. God has called us to excellence, therefore we will strive for excellence in all we do, inside and outside the classroom (Col. 3:23; I Cor. 10:31).
COLLABORATION
God has given us different gifts and called us to live and work as a community. We are stronger when we interact and work with one another. We desire for our staff to work collaboratively and to equip our students with collaborative skills (Eph. 4:1-7; Rom. 12:4-5; I Cor. 12:4-6).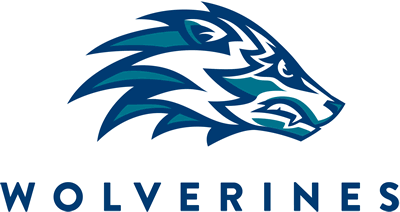 OUR MASCOT, THE WOLVERINE, IS RARE AND NATIVE TO THE CASCADE MOUNTAINS. THEY ARE RENOWNED FOR THEIR TENACITY, ABILITY TO ADAPT, AND ARE KNOWN FOR THEIR CAPABILITY TO SURVIVE AGAINST LARGER PREDATORS.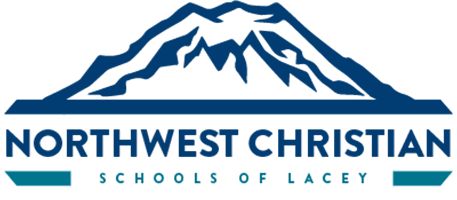 THE NCS LOGO DEPICTS AN IMAGE OF MOUNT RAINIER AS SEEN FROM LACEY, WASHINGTON.
Northwest Christian Schools of Lacey is fully approved by the State Superintendent of Public Instruction, meeting all requirements for academic excellence at all grade levels. NCS is also a member of the Association of Christian Schools International.