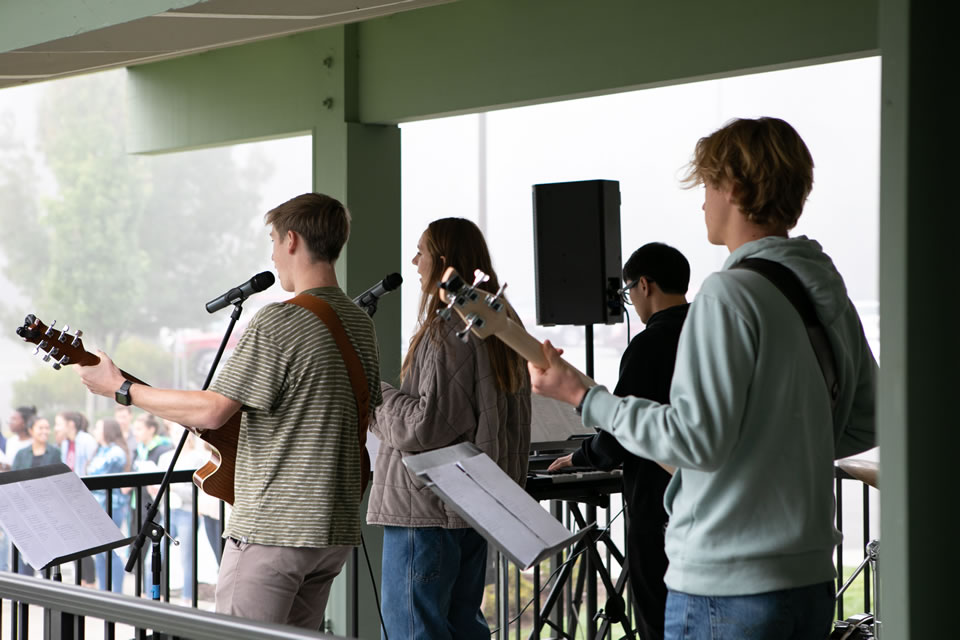 Being involved in student government is both a privilege and a responsibility, requiring that students be academic and moral examples to maintain their positions. Students are given the opportunity to apply for leadership in junior high; in high school, leadership is an elective class.
JUNIOR HIGH
Entering junior high grades 7-8 is a special time because it is a transition time between elementary and high school. Junior high students at NCA are able to experience new opportunities they may not have been given previously, such as applying for student leadership. Annually, in September, leadership members are selected by administration. Our NCA Leadership Team presents chapels, coordinates fundraisers, plans junior high events, and assists with school pep rallies and assemblies.
HIGH SCHOOL
At the high school level, Leadership is a class elective that examines multiple ethical frameworks, principles, and theories as they apply to the study and practice of leadership. Real-world application of the most common leadership styles are examined with a research-based approach through a biblical Christian worldview. Students apply principles in project-based learning contexts and event planning.
Benefits include on-the-job leadership training, valuable experience, and a listing of accomplishment on the high school transcript. Students are also given the opportunity to engage in leadership while utilizing musical and teaching talents by partnering in our weekly Chapel worship ministry.