NCHS ATHLETICS
---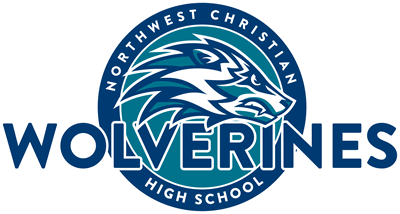 Northwest Christian High School offers:
FALL — Cross Country, Volleyball, Football, Cheer
WINTER — Boys Basketball, Girls Basketball, Powerlifting Club, Cheer
SPRING — Boys Baseball, Girls Softball, Track & Field, Golf, Powerlifting Club
NCHS is a member school of the Washington Interscholastic Activities Association (WIAA) District 2, and the 1B SeaTac League.
Our Athletic Department maintains an external information hub that includes schedules, scores, news, and announcements:
Register for 2022-23 Athletics
Submit an NCHS Athletic Permission Form 2022-23 (Google form). This form is required to be completed one time each year by the legal parent/guardian of the student athlete and applies to the 2022-2023 school year.
Registration for Winter Sports is now closed. If you are interested in Powerlifting, please contact the school office. A registration form per sport is required per athlete.
A current Sports Physical is required to be on file in the NCHS Office for the duration of the sport (sports physicals are good for 2 years.)
Permission to Treat marked "yes" in FACTS for the 2022-23 school year (the high school office will reach out to you if it is not marked yes.)
At the start of each sport season, coaches will review with student athletes: the Interscholastic Athletic Participation Requirements, the Sudden Cardiac Arrest and Concussion Awareness information, the Athletic Code of Conduct
---
Other Forms
NCS Physical Form

 

(fillable PDF) you may also use the form from your doctor's office. Sports physicals are good for two years.
Medication Authorization Form (fillable PDF)
As mandated by state law, we cannot give your child prescription or over-the-counter medications (including cough drops and vitamins) unless we have an Authorization for Medication form in the office which has been completed and signed by a licensed health professional. Oral medication, topical medication, eye drops or ear drops, and life-saving medications can be administered. Forms are available at the school office or from your doctor's office. Medicine must be in its ORIGINAL CONTAINER and LABELED with child's name. Students are not allowed to carry medication of any kind. *If your child has a life-threatening allergy or other serious condition, please let the office know so the appropriate emergency forms may be filled out. *See office for rare exceptions.
---
If you have questions regarding the athletic programs, or if you are interested in volunteering for the NCHS Athletic Department, please contact our athletic director.
NCHS Office 360-491-2966
Kyle Dunn, Athletic Director
nchs.athletics@ncslacey.org