THE NCS DIFFERENCE
---
Making a commitment to a Christian education for your child is a significant decision. As you prayerfully consider Northwest Christian Schools, keep in mind that while students and employees of NCS come from a variety of Christian denominations, there is a common awareness and commitment among NCS faculty, staff, and parents: Our children are our future, and it is both our privilege and our responsibility to train them up to become Christian leaders. We hope to have the opportunity to meet you and share our campus with you.
TOUR NCS
ONE CAMPUS
PRESCHOOL THROUGH HIGH SCHOOL
NCS is the only Christian school in Thurston County that offers an education from preschool through 12th grade on one campus. Our campus currently serves four hundred students from the surrounding communities of Lacey, Olympia, Tumwater, Centralia, and Yelm, Washington.
A SAFE PLACE TO LEARN
NCS is highly focused on a safe environment. Our priority every day is for the spiritual, emotional, and physical safety of our students.
FACULTY WHO CARE
The teacher/student relationship makes a distinct and unmistakable difference in the lives of children. NCS is a place where students believe that teachers care—and they do, viewing each child as made in God's image.
THRIVING, NOT SURVIVING
One way we meet the needs of our students is through our Response to Intervention program (RTI). This program identifies students who need additional attention so that they are able to reach their God-given potential.
A Christian worldview is integrated in all areas of learning at NCS, equipping students to live out an uncompromising life of faith.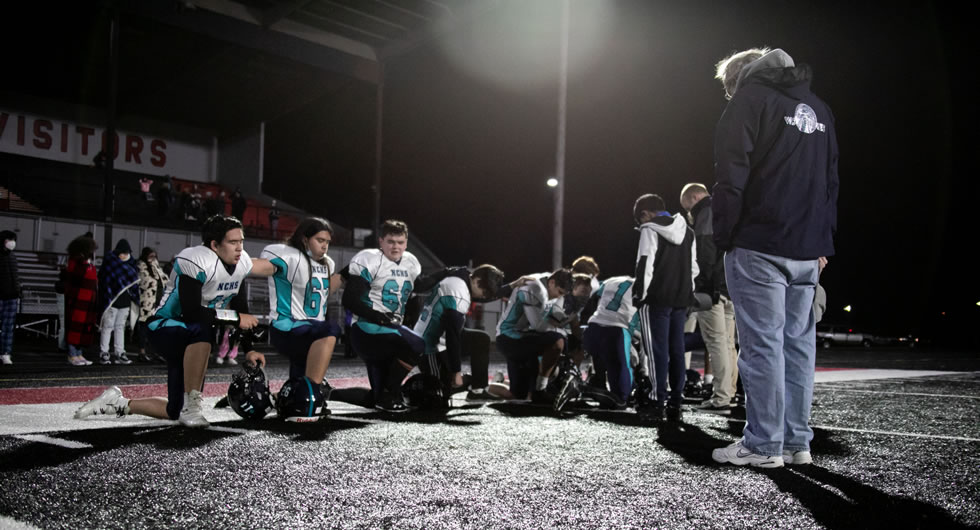 WHAT PARENTS SAY ABOUT NORTHWEST CHRISTIAN SCHOOLS
"The Northwest campus has been an amazing partnership in the development of my kids. I am beyond grateful for the shared values of raising my children with spiritual development, high education expectations and the social skills they need to be healthy adults."
— NCS Parent, Aug. 2022
SO THEY MAY STAND ON SCRIPTURE AND PRAYER
For over two decades, our students have worshiped in the chapel of Northwest Christian Schools. Along the way, the wood floor was carpeted to improve acoustics. When it became time to replace the carpet, NCS families were first given the opportunity to write a special message, prayer, or scripture on the floor for the students who will worship here for the years to come.