NORTHWEST CHRISTIAN SCHOOLS
NCA MOD Spirit Fundraiser 9.21.23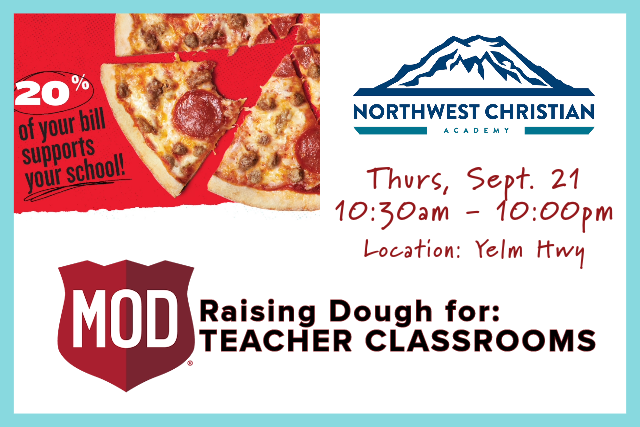 Join MOD Pizza in Supporting
Northwest Christian Academy
Bring in the flyer or order online through the MOD app or website and use the coupon code MODGIVES20 and MOD will donate 20% of your bill to support teacher classrooms at NCA!
WHEN: Thurs, Sept. 21, 2023
TIME: 10:30 am – 10:00 pm
LOCATION:  MOD PIZZA, 5128 Yelm Hwy SE, Suite A, Lacey, WA
FUNDRAISER CODE: MODGIVES20
Submit a picture and student name to Marisa Anderson by 11pm and be entered into a drawing for a free yearbook. *Note in the email if you do not want your students picture shared online.