NORTHWEST CHRISTIAN SCHOOLS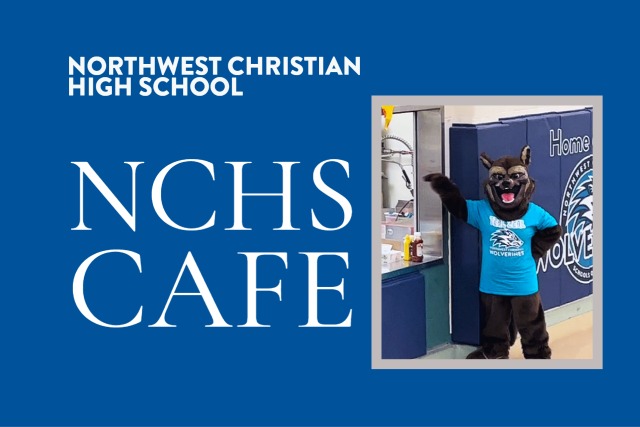 Hello NCHS Families
I want to thank you all again for all your support this semester with the introduction of the Cafe hot lunch program.
As the year comes to an end and inventory running low, we have decided to end the cafe 1 week earlier than previously mentioned.
* The online Cafe order form has now been closed for this year.
Next week May 15th will be the last week of Cafe for the school year. We will continue to announce any available lunch options (example, Pizza) in the morning announcements.
I will be contacting all students that have ordered for next week to confirm their orders. Any pre-orders that have been ordered for the week of May 22nd will be cancelled.
If you have any questions please do not hesitate to contact me.
Kind regards,
—
Rochelle May
Administrative Assistant
Northwest Christian High School
(360) 491-2966 Ext. 326