NORTHWEST CHRISTIAN SCHOOLS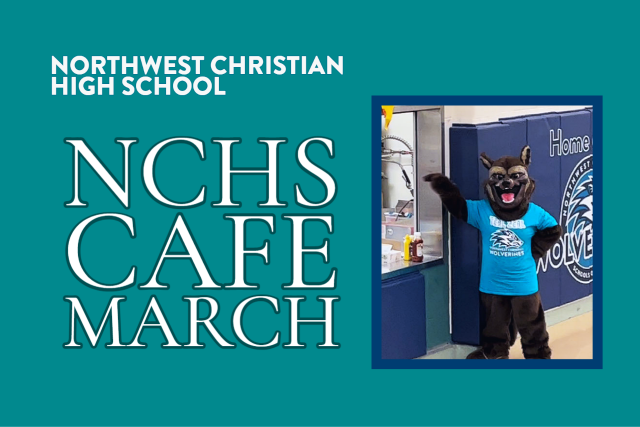 Lunch will be served on Wednesdays and Thursdays. We are still in a trial period and thank you tremendously for your patience and support!
Details:
To pre-order, use this Google lunch order form HERE.
Pre-ordering is not required; pre-ordering no later than the night before will guarantee your item for the day and is greatly appreciated.
Great news! We can now accept card payments.
Additional menu items will be available daily on a first come, first serve basis.
All students will have a lunch account created that is managed by the NCHS office.
You may fill out your lunch order requests for the whole month or submit weekly.
Parents can send cash or checks (made payable to NCHS) for your students' lunches.
You can choose to pay in advance for the month, week, or pay daily.
> Download the MARCH NCHS Café Menu (PDF)
(includes weekly specials)