NORTHWEST CHRISTIAN SCHOOLS
New! NCHS Café in February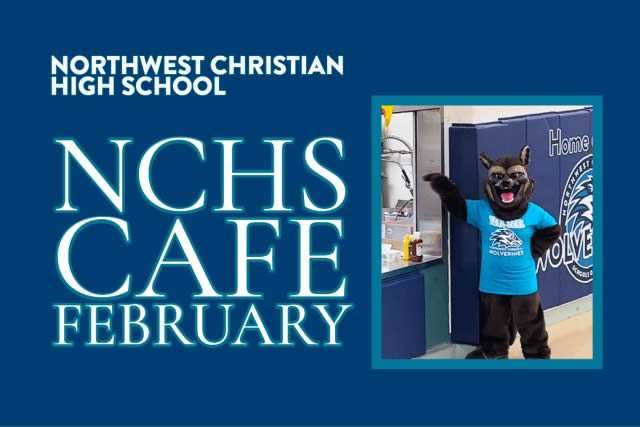 Lunch will be available starting Wed., Feb. 1, and will be served on Wednesdays and Thursdays every week for the month.
Details:
It is not required that you pre-order lunch; pre-orders simply guarantee your item order for the day.
Additional menu items will be available daily on a first come, first serve basis.
All students will have a lunch account created that is managed by the NCHS office.
We have created a Google lunch order form HERE.
You may fill out your lunch order requests for the whole month or submit weekly.
Parents can send cash or checks (made payable to NCHS) for your students' lunches.
You can choose to pay in advance for the month, week, or pay daily.