NORTHWEST CHRISTIAN SCHOOLS
NCHS Olympic Crest Competition Fundraiser 2023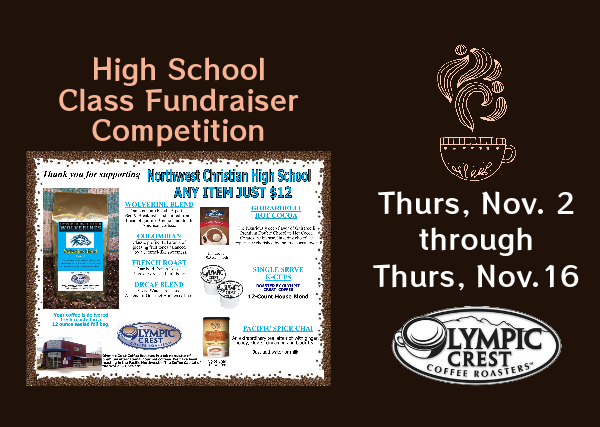 Northwest Christian High School
Olympic Crest Coffee Fundraiser
Classes will compete to see who can sell the greatest amount. Proceeds from the fundraiser will go to each individual class.
When: Thurs, Nov. 2 – Thurs, Nov. 16
Students will be selling: coffee, chai tea, K-cups, and cocoa to raise funds for their classes. Each item is $12 each. Cash or check made out to NCHS. Orders will be filled by Olympic Crest Coffee and will be available for students to pick up between Dec. 11-14.
> FUNDRAISER FLYER (PDF)
> STUDENT TALLY SHEET (PDF)