NORTHWEST CHRISTIAN SCHOOLS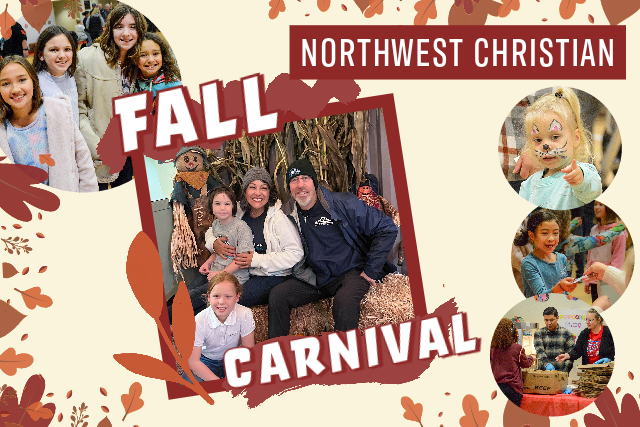 FALL CARNIVAL INFORMATION
Mark your calendar for Fri., Nov. 3, 5-7 PM for our school fall carnival. There will be food, games, and lots of fun!
Meal Tickets and Punch tickets go on sale starting Friday, October 30.
Meal tickets
$5 each
Include two slices of pizza and a water bottle
Punch tickets
$5 for 10 punches
Games are 1-3 punches depending on the game
How to Purchase
Through the NCA or NCP office
Cash or check made payable to NCS PTF
Debit/credit card via square will be available night of with a minimum $20 purchase
Proceeds to benefit NCA & NCP classrooms
To volunteer please see our family stewardship page to view sign-ups.