NORTHWEST CHRISTIAN SCHOOLS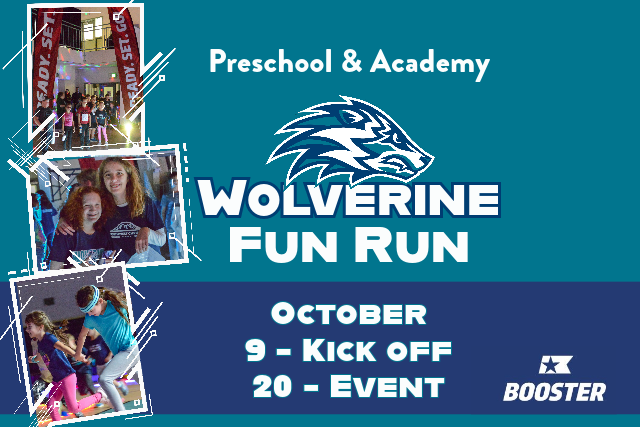 Boosterthon
Wolverine Fun Run
Event Kick-Off: Monday, October 9
Event Day: Friday, October 20
Monday, October 9, we will be kicking off our Wolverine Fun Run Event that will run through the Celebration Event Day on Friday, October 20.
This year's theme is WORLD CHANGER WORKSHOP.
Students will be able to get donations from anywhere in the world for the number of laps they run and receive fun prizes! Parents, watch your emails daily starting October 9 for information from your student's teacher.
The goal for the Preschool & Academy Combined this year is to raise $25,000 for Program Enrichment. If we meet our goal, Mr. & Mrs. Myers will get SLIMED!
Log into MYBOOSTER.COM today to get started! Share with family and friends. Thank you for supporting our schools!
Check out this 30-second video about our upcoming event >> Click for Fun!